About
---

"FIRST CONTACT IS ESSENTIAL,
THE FOLLOWING ARE EVEN MORE"
Trained in Sales-Advice, I favor a personalized and sustainable partnership relationship based on trust. In real estate for several years and recently licensed in mortgage brokerage, I am a source of good ideas and resourcefulness...
With me, you benefit...
To good communication;
To a high capacity for adaptation;
To my mortgage influence;
To my visibility strategies;
To my longstanding networking;
To my accompaniment;
I'M YOUR BEST OPTION
Because great stories always start with a nice meet… let me walk you through it!
Properties
---
To buy or sell a property, get in touch!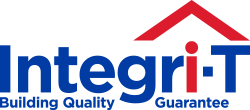 The key to solving latent (hidden) defects.
The Integri-T plan is a guarantee offered to buyers and sellers who want peace of mind in the event of latent defects. This unique coverage exclusive to RE/MAX provides financial protection to buyers and sellers in case of a claim.
Learn more